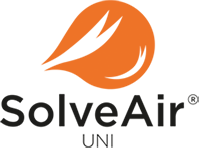 Blog
2021. 07. 06.
Let's make 2021 the year of environmental protection and sustainability! Climate protection from a business perspective
2020 and the evolution of environmental protection
We've already briefly explained how we envision our future and the steps we are taking to ensure we reach it at the end of our previous blog. Continuing this topic in this article, we will now talk about what a business can do to protect the environment and create a more livable future.
The past and this year have undoubtedly turned out to be unusual and have also posed unexpected challenges for people, society and the environment. Aside from the economic and health difficulties caused by the pandemic and the problems that still need to be solved, we must not forget an important issue that also affects our whole world. This is environmental protection, climate protection and sustainability. In 2019, many countries acted and movements also emerged around this topic. You could say that protecting the environment has become a 'fad', which has proven to be a good direction for change. However, during the challenging year affected by the coronavirus, environmental protection was pushed into the background a bit. Perhaps the only "benefit" of the epidemic for our planet was that pollution slowed down a bit as a result of the restrictive measures. Factories were temporarily shut down, and the number of cars in circulation dropped significantly, for a time. There are many scientific reports and articles that our Earth is beginning to be depleted and we really need to protect it if we want to leave a livable world for our descendants. That is why it is important to discuss the importance of environmental protection and sustainability and to make climate protection our main goal. The first step in this is to start living consciously as individuals. The saying goes, "a lot of little things go a long way." Perhaps for many, it is already evident what an individual or a family can do to reduce their ecological footprint, as in 2019 and since then it has been a current and constant topic in the press. This includes but is not limited to selective waste collection, a conscious and waste-free lifestyle, striving for plastic-free living, composting or even using cars less.
What can we do?
However, the question arises as to what a company or a larger enterprise can do to be an active and effective part of climate protection. Is it the duty of a company to take part in this at all? At Solvelectric Technologies, we are committed to being an active player in climate protection and sustainable development. Over the years, we have introduced a number of innovations to help our company reduce its ecological footprint as well. Even if these are small steps, we think the more areas we are environmentally aware in, the more we will do to reduce pollution! We renovated our site in the name of sustainability. The hot water is provided by solar collectors, which is collected in a 2000-liter insulated tank. This also helps our central heating system during the heating season. The electricity we use is generated by solar panels to reduce our carbon footprint. We have been collecting waste selectively for more than 10 years. Every year, our service collects more than 10,000 kg of hazardous waste from the population, which we recycle. Our latest goal is to reduce plastic waste. To this end, at the end of 2020, we purchased a water purification device, which allowed us to cease buying plastic-bottled, shrink-wrapped water, thus reducing the company's plastic production. So far, we have been able to save almost 7,000 bottles of plastic. We have set a number of goals for 2021 as well. We want to minimize paper production, so our company has switched to electronic invoicing and we are also digitizing our office. Furthermore, by changing the packaging of goods, we also avoid the use of plastic in our packaging materials.
Plans
In addition to these, we would like to incorporate the concept of corporate citizenship into our company, ie corporate social responsibility. What exactly is this? The European Council defined it as "Corporate Social Responsibility (CSR) is a key concept designed to help companies integrate social and environmental concerns into their corporate activities and relationships with stakeholders."
This is also our exact goal for 2021 and the future, so that we can develop ourselves further with this concept in mind. With the measures and plans we have listed; we strive to be as environmentally conscious and friendly as possible for a company.
What has been achieved already
What has been successfully accomplished so far from our 2021 plans is the completion of a 100% eco-friendly bag that is available with our SolveAir UNI product. Not only can you carry the device comfortably with you with the help of this bag, it can even be a permanent and useful accessory for your everyday life without being a burden for the environment, as its material is made entirely of cotton. This is also important because it makes SolveAir UNI's packaging 100% environmentally friendly, recyclable and biodegradable. We continue to strive to design the packaging of all our products to be made entirely of degradable and recyclable materials.
2021. 06. 28.
30 years and their meaning to us
30 years of history with Szeged
When our company was founded, our main activity was the service and repair of electronic devices. It was only two years later in 1993 that we opened our store and our service activities were supplemented by the distribution of electronic devices and components. As the years passed, we continued developing our company and it grew constantly: the range of our business activities expanded and we have been very fortunate to cooperate with a myriad of partners over the last 30 years. We believe the key to dynamic and efficient development is a well-trained workforce. For this reason, students have had the opportunity to study and participate in various training programs at our sites. At first, we worked as a practical training center and took part in the training of electronic technicians. Thanks to our research and development activities, participation in dual higher education and mentoring of students have been an integral part of our daily lives since 2015. Mechanical engineers, mechatronics engineers and technical managers can also study with us in the framework of dual or cooperative training, so they have the opportunity to get to know and learn their chosen profession up close. To this day, we provide an opportunity for students who complete their internship to stay and work with us at the end of their training, thus ensuring the dynamic and innovative development of our company.
The divisions of our company
As we've already mentioned, our company has expanded its range of activities over the past 30 years. By presenting our departments we can accurately showcase who we are and how we've developed.
Our first and oldest division is our service department. For 20 years now, we've had SONY and JVCKENWOOD among our national and warranty service partners. Recently, the range of our professional service has been expanded with the warranty repair of PHILIPS products. We undertake warranty and post-warranty service for mobile phones, computer devices [laptops, computers, peripherals] consumer electronics, as well as refrigerators, washing machines and dishwashers. Our service includes door-to-door service, making it easier for our customers to use our services. Our first division also includes our maintenance department and damage assessment department. For more than 15 years, we have been conducting technical damage assessment with a nationwide service network for 5 insurance companies: Generali, Genertel, Köbe, K&H and Aegon.
Our second division is our manufacturing and development department.
In 2000, our company expanded with a manufacturing department. It is here that we started the production of uninterruptible power supplies for industrial rack systems under the 'EFFEKTA' name for the German company, EFFEKTA Regeltechnik GmbH in 2001. We have also further developed this range of activities and have manufactured equipment for a multitude of new partners. By 2012, we had already established our own Research, Development and Innovation department, where we carried out industrial research and development, as well as starting prototype production and cooperating with several startup companies.
Today, our range of services can satisfy all needs, from mechanical and electronic design through production, 3D printing, all the way to commissioning. We also have a specialist for mandatory contact protection measurements.
Our third and final division is the production and development of our own products.
Our first product is the SolveSUN plant growth LED lamp, the development of which ended in 2018. During our development, we worked on the production of an innovative product that is not only easy to handle, but also cost-effective to maintain and a guaranteed return on investment for plant and vegetable growers.
And in 2021, our second in-house product, the SolveAir UNI photocatalytic air disinfectant, was completed. Unfortunately, the Pandemic also slowed us down last year, but the result was that we were able to better focus on developing a new product. Our SolveAir UNI air disinfectant is a low-energy device that only uses a total of 15W of energy to clean the air from microbes, allergens and mold spores. The device plays a major role in preventing droplet infections and also makes life easier for those who suffer from allergies. As a useful feature, it not only disinfects, but also neutralizes odors, so it will get rid of any unpleasant smells wherever it's being used.
As a new service, we also offer 3D printing. We create the desired prototypes or 3D models using FMD technology.
What does the future hold?
As an innovative enterprise, we see the future in continuous improvement and evolution.
In addition to releasing new products, it is also vital that we keep our current colleagues and continuously hone their skills and train them.
After all, we need to focus not only on developing customer-friendly and energy-efficient equipment, but also on how we do it. Environmental protection and sustainable development have become more important as climate change has accelerated. For us, this has long been one of the main considerations when designing products. On the one hand, because we need to set an example for our students to incorporate this approach into their work, and on the other hand, because our resources are finite and global warming has shown that if we don't change our wasteful lifestyles, not only will plant and animal species become extinct, but humanity itself may become an endangered species. We can still act now so that our grandchildren can also live on a planet called Earth.
2021. 05. 07.
WHO DO WE RECOMMEND THE SolveAir UNI PHOTOCATALYTIC AIR DISINFECTANT FOR?
Most bacterial and viral infections spread via droplet infection through the air. SolveAir UNI is outstanding at preventing such infections by disinfecting the air.
In addition, it also neutralizes allergens such as pollen fragments, and mold spores.
Fragrance molecules that spread in the air are not always pleasant either, so neutralizing them can also come in handy.
SolveAir UNI can be operated even in the presence of people, so it can be used to continuously disinfect the air. We recommend using it in the following places:
1/ Offices and communal enclosures such as reception areas in office buildings, dining rooms or washrooms where more people pass through.
2/ Beauty parlors, where wearing a mask isn't always feasible when getting one's hair cut or receiving some other cosmetic service.
3/ Gyms – because it is not mandatory to wear masks while working out. SolveAir UNI can provide safety by disinfecting the air.
4/ Changing rooms, be they workplace or shopping center changing rooms.
5/ Hotels – reception and restaurant areas and restrooms. Air disinfection is recommended for any rooms that are used by several people at once.
6/ Healthcare, especially waiting rooms, where many people may need to wait before meeting their general practitioner or dentist.
7/ Retirement homes – visiting areas and communal rooms can be protected from infections by SolveAir UNI.
8/ Taxis, to protect the health of both drivers and passengers.
9/ Home – to make life a bit more bearable for those with allergies and to make any family event safe!
Why choose SolveAir UNI?
SolveAir UNI is the best choice when it comes to air disinfection – it is highly efficient and has a small size. This device is a one-time investment in health protection that can easily be moved or relocated to rooms where it is needed most, whether at a company's sites or at home!
Why should I buy SolveAir UNI now?
Because with this small device, you can safely continue to provide your services to your customers and protect your own health and that of your partners.
Because air conditioning will be needed during the summer, which will make ventilation impossible. SolveAir UNI can be used to continuously disinfect the air in public, air-conditioned spaces.
Because by using this device, you gain a competitive advantage by keeping your customers and partners safe.
Invest in your health, invest in SolveAir UNI today!
2021. 04. 28.
WWW.SOLVEAIR.EU – Our products new, interactive and informative website is ready for viewing!
As of today, we have launched the thematic website of our brand new product. It is available in multiple languages and contains all the information that you need about the SolveAir UNI photocatalytic air disinfectant.
In addition, you can also find presentations, illustrations, multiple user reviews and all the blog posts about SolveAir UNI on the new site.
You can find the answers to all of your important questions regarding this new and effective device on our new site.
Be sure to visit our new website at the following link and do not hesitate to send us any of your questions!
Do you have a question about our product? We would be happy to answer it!
If you have any questions about our product that you've not yet found the answer for or you're simply curious about something, you can ask us anything!
You can send us your questions on our Facebook or Instagram post or using the Google Forms link!
We will collect your questions and respond to them in a future blog post.
2021. 01. 06.
Synopsis of our interview about SolveAir UNI with Panda Radio from Serbia
Written by Panda Radio, Serbia.
On December 9, 2020, Anikó Kaszás, Managing Director of Solvelectric Technologies Ltd., and Dr. Imre Dékány, a professor and researcher at the University of Szeged, talked about the latest product of Solvelectric Technologies Ltd with us. The discussion focused on, among other things, the birth of SolveAir UNI, how it works, how it is used, its outstanding benefits, and what their plans are for the future.
How did the joint work start?
First, Dr. Imre Dékány spoke briefly about the fact that the disinfecting phenomenon, as the professor put it, began with roughly three decades of basic research, but the phenomenon has been known for more than forty years. The phenomenon is that some materials decompose on a specific surface under the influence of natural light. The professor said regarding the beginning of the study of this phenomenon: "… I set up a research group at the university with some young colleagues, where we started the studies in sunlight and then with natural light sources. We noticed that in an enclosed room, if we illuminate such surfaces, which were coated the correct materials, then in half an hour to an hour these gases, vapors 'disappear' from there and the end product is carbon dioxide and water." Then Anikó Kaszás (hereinafter: Anikó) described how she met the professor and how the joint work started: "Our first meeting took place two years ago, when our company was given the Southern Great Plain Innovation Award, and the professor was the transferor. At that time, we were already cooperating with several faculties of the University of Szeged, but we had no direct contact with the Department of Chemistry and the meeting started with the development of a prototype that would have served a different purpose… an equipment that was meant to decompose vapors and gases. This prototype development was successful, the result of our joint work was a high-efficiency device and then came the Covid-19 pandemic… and we started thinking together about how this product could be further developed."
The birth of SolveAir UNI
Then we discussed the important benefits of this newly developed device. Anikó talked about this topic first: "There are so-called air purifiers, which are traditionally used to filter out particles, various pollens, etc.…, our device works on a completely different principle, as it does not have a filter. It's true that we don't filter particles, we disinfect air, so it's based on a completely different process." Afterwards, the professor spoke about the operative principle of SolveAir UNI: "this was one of the most important features, we wanted to develop a device that does not produce ozone… We were aware that ozone is a strong oxidizer and an aggressive substance. Its inhalation is not recommended and it is forbidden to be in the room while ozone is being used and rooms need to be ventilated after being disinfected with it. We started developing a low energy consumption, therefore LED light source-based device that definitely would not produce ozone during operation. The LEDs were calibrated with a specific wavelength and used to illuminate a nano-coated surface, which would oxidize the particles, bacteria and viruses on or flowing near the surface."
What are the main advantages of SolveAir UNI and why should I choose it over other devices?
Anikó mentioned how the name of the device, SolveAir UNI, was chosen. Naming a product within the company is always a joint effort, so everyone submits an idea and there is a voting on the suggestions afterwards. 'Solve' comes from the company name and 'Air' refers to air. 'UNI' is short for universal and it is also meant to show that this is the first entry and product for the SolveAir brand. Universal also refers to the many places it can be used in. Its small size means it can even fit in a backpack, allowing you to take it with you anywhere, such as a meeting. The device is suitable for disinfecting a room of about 20 square meters. It can also be mounted on a wall, so it can be used safely in households with children and pets, but it can also be used in a car connected to a cigarette lighter socket. Another important advantage is that its power consumption is only 15 watts, so it can be operated all day long. The professor added that the devices deodorizing effect is also noticeable, so the device can even be installed in the kitchen for this purpose. Then Anikó talked at length about SolvElectric Technologies Ltd., its operation and the product: "Our company will be 30 years old next year… For me there are 3 very important aspects that need to be represented with all of our products. Those who know me also know that I am very committed to the environment, so the primary aspect is environmental awareness. From the packaging to the product, we design everything with this aspect in mind. The other important factor is is energy efficiency, so we also strive to achieve results with the least possible energy consumption." She added: "What is also important is that it is user friendly so that the customer can easily turn it on and the device is maintenance free. It really doesn't require any maintenance, but there is a fan filter in front of the fans that is worth cleaning at regular intervals to protect the inside of the device from dust buildup. These can be washed with clean water and the replacement filters included in the package can be used while the recently cleaned filters are drying."
Then we discussed who the buyer can turn to in the event of malfunction or failure. Anikó stated that since SolvElectric Technologies Ltd. is the manufacturer of the product, you should turn to her and her colleagues in such cases, whether it is a warranty or non-warranty repair.
What does the future hold?
Finally, Professor Imre Dékány answered the question of whether there will be a continuation of the joint work and what the plans are for the future: "…Our task for the future will be to develop new types of catalyst layers that makes this photooxidation effect even more effective." He added: SolvElectric engineers have managed to create a simple device that is incredibly reliable. As Anikó mentioned earlier, apart from the fact that sometimes the fan filters need to be cleaned, the appliance does not require any other maintenance or care and its efficiency will not deteriorate. The professor also said that further development of the product could be very important not only for human health but also for animal health and this technology could even be developed in that direction. Regarding the size of the device, he said that a device suitable for industrial use is also planned. Finally, the operative principle of the air disinfectant was described in more detail by Anikó: "The device has a so-called photocatalyst or photoreactor, which consists of a coating invented by the professor and is illuminated with an LED of a certain wavelength. As the air flows between the lamellae, oxidation takes place and microbes, viruses and pollens in the air are destroyed."
We would like to thank Panda Radio for the great opportunity and interview.
Share this article with others!
2020. 10. 15.
Frequently Asked Questions about SolveAir UNI
What is SolveAir UNI?
"The SolveAir UNI air disinfectant is a second-generation photocalazator composite-coated photoreactor device that exhibits strong photooxidation activity under LED illumination at visible wavelengths and interacts with nano coating and, as a result, has antibacterial activity." This is a scientific description of the airborne disinfection device we have developed. Below we try to answer the most frequently asked questions:
Is SolveAir UNI an ozone generator?
No, SolveAir UNI is not an ozone generator. Moreover, during the development of the device, our goal was to avoid producing any ozone at all during its operation. Therefore, it can be used to disinfect the air of enclosed spaces while people are present and they are free to continue working.
If it does not generate ozone, how does SolveAir UNI work?
The LED light sources in the device illuminate lamellas covered in a self-cleaning nano coating. The result of this interaction is the antibacterial effect that sterilizes the flowing air. Thanks to the nano coating, the process does not produce ozone or emit harmful chemicals.
Does SolveAir UNI use filters?
Only in front of the ventilators, in order to protect the inside of the device from dust buildup. The advantage of the self-cleaning nano coating is that no filters need to be used during the efficient operation of the device. While these accessories are useful and some devices will not work without them, the problem is that we need to remember how often they need to be replaced. In addition, obtaining filters is an additional cost for the customer and it can be time consuming to replace them. In SolveAir UNI's case, we do not have to deal with these problems.
Apart from the antibacterial effect, does SolveAir UNI have any other positive effects?
Yes. In addition to its antibacterial effect, the device also eliminates unpleasant odors. For this reason, SolveAir UNI is also useful in enclosed spaces where adequate ventilation is partially or not at all solved, such as communal washrooms, waiting rooms, office spaces and smaller reception rooms.
What is the power consumption of SolveAir UNI?
The power consumption of the device is 15W. It is designed to operate economically even when in use constantly, 24/7. Its air flow is 60 m3/h, which makes it suitable for use in smaller offices, rooms and meeting rooms.
How do I need to install SolveAir UNI?
The device is extremely easy to set up and fully meets the requirements of plug and play equipment. All you have to do is connect the power supply to a wall outlet and then to the back of the device. Then the on/off button can be used to switch on the device. After switching on, the device operates in normal mode and disinfects the air.
What does the word 'UNI' refer to in SolveAir UNI's name?
UNI stands for Universal. The device is designed to be used in several ways. It is easy to transport due to its low weight and small size, so it can be taken to a meeting or be moved from room to room as necessary. SolveAir UNI can also be mounted on a wall if you want to use it for an extended time to disinfect a room. Also, it can be used in a car by replacing the power supply cable with one that is compatible with the cigarette lighter socket (an optional accessory).
We hope we were able to answer most of your questions here. Feel free to contact us if you have any more questions!
Share this article with others!
2020. 09. 18.
Birth of the SolveAir air disinfectant
We have already mentioned in several of our previous articles that as we worked with LEDs, different light spectra and wavelengths, we were completely absorbed by this new field of research. Not long after this, the Covid-19 pandemic started and many of our colleagues and partners began working from home. Our company was hit quite hard by the economic downturn because several large orders were canceled or postponed by our partners for understandable reasons. In retrospect, we don't regret this as our team of innovative engineers was able to focus their creative energy on developing a tool that can benefit everyone.
Ozone generators and their dangers
Light gives life, but it can also take it when it is in the UV range. This is why ozone generators are effective at disinfection. Their problem is that they are not only fatal to bacteria and viruses, but they are also harmful to humans. Therefore, it is not recommended to stay indoors when an ozone generator is running and the room must be ventilated after using it.
Unique light spectrum and nano coating
Our colleagues started researching light spectra that are still in the visible range while still having a disinfectant effect, without producing ozone, which is dangerous to living organisms. When we identified this range, we had to face the fact that unfortunately light alone will not be effective enough. We needed something else. Further research was launched on how to make our device more efficient so that we can disinfect the air in enclosed, indoor areas without using ozone. A joint research began and help came in the form of a polymer-based nanocomposite disinfectant coating, which even has the additional positive property that the surface is self-cleaning and neutralizes unpleasant odors. We coated the surface of the air disinfectant's lamellae and illuminated them with LED light. Thanks to the combined effects of the light and nano coating, the device showed good enough test results to continue the development of the product. We entrusted testing the device's efficiency to the professionals, the Department of Microbiology of SZTE. These tests are still ongoing. We expect concrete results by the end of September.
Research in progress
We are aware that measuring the efficiency of an air disinfectant is not a simple process, and opening a door or a window can bring in more bacteria, fungi, or even viruses into the enclosure, thus changing the purity of the indoor air. Our equipment is designed to operate continuously in an enclosed space so that staff can work in complete safety. Another advantage is that it can be used in a car when connected to the cigarette lighter socket due to its low energy consumption. It certainly does not replace but complements ozone generator cleanings so that the air in enclosed spaces remains clean even after ventilation. We realize that our new product is only the first step in the process of achieving breakthrough success in this research field and allowing large office buildings to use their air conditioning and air exchange systems safely thanks to our improved products. However, if we can help slow down the spread of the epidemic and thus protect the health of our own and other companies' employees, it was worth losing a few orders in March-April, as we began developing this product without sparing any expense to help ourselves and others alike.
Share this article with others!